We explain the Runbox Email Service in plain words.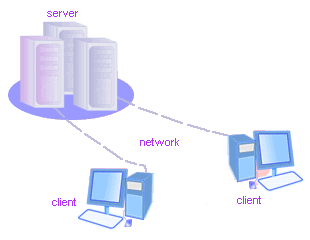 Searching for the perfect email service to take care of your email might be confusing and frustrating, but don't worry — signing up with Runbox is quick and easy, the service is user-friendly and intuitive, and our Live Help Service will assist you if needed. And here is a helpful introduction to Runbox that will explain how email actually works!
How Runbox works
The Runbox Email Service uses the Internet as its vehicle. This means that you can access and manage your email from any place in the World, as long as you are connected to Internet.
You can of course send messages, but you can also read both new and old messages because all your email is stored on Runbox' servers, safely installed in one of Norway's most secure data centers.
This means that you can access all your email from any location using a computer, a smart phone, or a tablet computer such as an iPad. You need not bother about the technology underneath, because the Runbox Email Service takes care of all that stuff. You can just go to runbox.com and log in, and all your email will be there — stored securely and with backups.
If you want to you can integrate your Runbox email with your own computer or mobile device using for instance Outlook, Thunderbird or Apple's Mail App. Our helpful setup guides will tell you everything you need to know, whether your email client uses POP, IMAP, and/or SMTP.
Storing your Email with Runbox
You can leave all your email safely stored with Runbox, relieving your own computer of all the Email Storage Space. Or you can pick up emails and store them on your own computer, leaving a copy safely stored by Runbox just in case anything happens to your computer. We provide so much storage that you never need to delete any email or attachments.
When your email is stored on the Runbox servers you can use the fast and secure Runbox Webmail to access your messages by logging on to your account at runbox.com.
For more in-depth information, please see How Email Works.