Our top priority is that our customers' data is hosted securely and reliably. All the Runbox email servers are located in a maximum security facility provided by DigiPlex in Oslo, Norway. Operating under Norwegian jurisdiction, Runbox adheres to and enforces strict privacy regulations to protect our customers' data.
The DigiPlex data center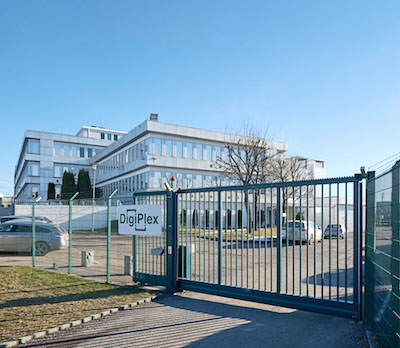 The DigiPlex data center was originally designed and built in 1981 for the Norwegian Government as its main computing and communications hub. It has since been acquired by private hosting providers and modernized to meet current standards and requirements.
The building is constructed of a concrete frame arranged over four levels with all the required facilities including:
Conditioned modules above and below ground.
Electromagnetic protection.
Fire suppression.
Special power supply arrangements.
---
Security and redundancy
The DigiPlex facility features multiple independent fiber carriers and a high grade smoke detection apparatus with Argonite fire suppression systems.
On-site 24/7 manned security presence operates from a security bunker with advanced security surveillance camera systems.
There is intruder detection and card access systems throughout the facility, which is surrounded by a high grade 360° boundary fencing with secure access control.
An energy center is located next to the DigiPlex data center and provides the majority of the backup power generation, its uninterruptible power supply (UPS) equipment, and chilled water pumping systems.
DigiPlex Ulven Data Center Fact Sheet (PDF)
---
Professional systems management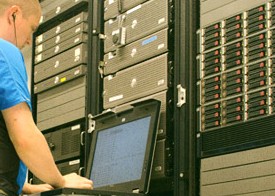 Our partner Copyleft Solutions provides systems administration and maintenance for all our email servers. Since we partnered with Copyleft in 2011 they have improved the security and reliability of nearly every aspect of the Runbox email service.
Their systematic approach and great attention to detail means that our systems run as smoothly as possible. They also ensure that our services are continuously improved and upgraded with multiple layers of redundancy and backup with daily snapshots, and that discarded hardware is recycled in a safe and secure manner according to our Information Security Policy and Norwegian Waste Regulations.
Having an experienced team of Linux professionals monitor our servers around the clock ensures the high availability and responsiveness of our services.