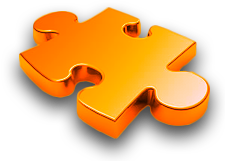 Runbox provides flexible and high capacity, yet affordable email and domain hosting services that take care of your email, domain name, and web site for you. Launched in 2000, Runbox has over 15 years' experience running high-performance and reliable services for individuals, professionals, and companies in more than 150 countries. Our solutions are built with the needs of our diverse customer base in mind:
Security
The Runbox email service runs on powerful servers hosted in a top security facility in the capital of Norway. Several layers of physical and digital security measures protect our customers' data, while built-in infrastructure redundancy and professional systems management ensure a reliable service that is always available.
Privacy
In the age of mass surveillance and intrusive advertising, there is increasing demand for the protection of personal and sensitive communication. Runbox enforces strict privacy regulations by protecting our customers' privacy and security, and our customers' data is protected by Norway's strong privacy legislation.
Ease of use
At Runbox, we believe in simplifying complicated things — meaning that we take advanced features and convert them into practical and useful functionality that is intuitive and available for everyone in a user-friendly way. And if something still seems difficult, we have a team of professionals to guide you through.
Flexibility
Many companies attempt to force their customers to do things a certain way, or "lock them in" by making it difficult to leave. At Runbox, we've learned that our customers might have a better understanding of how Runbox could work, and we always do our utmost to satisfy each and every one.
Personal support
Runbox is run by real people — people who have been here since Runbox was launched, and who have experience with every aspect of the service. When you need help with email, we have the answers and the solutions. Just contact us or use our Support Center.