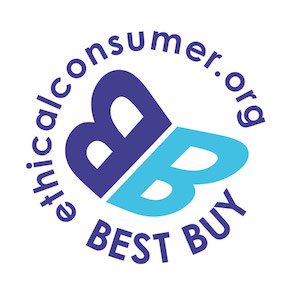 We are delighted that Ethical Consumer has rated the Runbox email service one of their ethical best buys.
Following a thorough assessment of our business that included areas relating to our privacy policy and whether we were acting in an environmentally friendly way our email service gained one of the highest scores and was given the prestigious title of being an Ethical Consumer Best Buy product.
We're very pleased with the outcome of this assessment and it further confirms that our efforts to run a privacy and environmentally conscious service are valued in the wider market of ethical products that consumers seek out.
If you would like to know more about the work that Ethical Consumer do there is information on their website. For more information about the services that Runbox provides please visit our other web pages.