Powerful email for individuals and families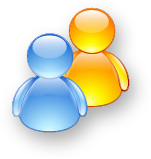 Runbox provides email for those who want a high-capacity, reliable, and full-featured service. With Runbox you never have to worry about your Inbox running full, because each account comes with up to 25 GB storage space included.
Consolidate all your email in one place, and stay synchronized wherever you are — at home, at the office, or when traveling.
Easily create multiple, alternative addresses and different profiles you can use for personal email, business email, and recreational communication.
Get a professional email account and store all your email online!
Get organized

You can easily consolidate all your email in one place using Runbox' powerful functions for retrieving email from external accounts, and sorting incoming email into folders based on your preferences and profiles.

Affordable and flexible

If you need more than one account, for instance for other family members, Runbox sub-accounts start at only $7.95 per year. Your account includes 100 Email Aliases (alternative addresses), and you can always add more accounts or aliases if you need to.

Innovative email

Runbox has been at the forefront of email development since 1999, and we continuously work to provide the most modern and user-friendly email services for you.

Easy to switch

It's easy to transfer your email if you're using another provider, and we will help you through the steps. Just set up your Runbox account and let us know you're moving in, and we will take care of the rest.

Host your domain

Your Runbox account includes Email Hosting capabilities and you can easily set up email accounts @yourdomain.com. By using your own domain name, you signal that you take your online presence seriously.

Secure data storage

Your data is stored in a high-security facility with redundant networks and power, and multiple layers of backup. Your email is protected by Norway's strong privacy legislation and consumer rights, ensuring that no one but you can access your data.

Web hosting available

State of the art Web Hosting services are available as an add-on. Facilities for installing WordPress are included, or you can install your own content management system. Alternatively simply upload your web page to our server.

Fast and ad-free

Runbox is entirely free from ads, giving you a clean and uncluttered environment that allows for efficient email management.