Flexible email plans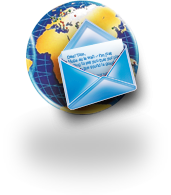 Choose the plan that suits your needs, ranging from just $19.95 for the lightweight 1 GB Micro account to the massive 25 GB Max account.
You can add more accounts when you subscribe, and you can easily upgrade your plan and expand with add-ons whenever the need arises.
Each Runbox account includes 100 email aliases or alternative email addresses, and if you wish to host email @domainyouown.com, Email Hosting is included starting at the Runbox Mini plan and as an add-on to all plans.
Accounts also include our CalDAV service that allows you to store calendar items and reminders on our servers and sychronize them across a variety of devices such as your computer, laptop, phone and tablet devices.
Try a fully functional Runbox account for 30 days — the full email quotas will be unlocked once you subscribe to the desired plan.
Powerful features
All our account plans include the powerful Runbox features, such as virus scanning, intelligent spam filtering, consolidation and forwarding of email, support for large messages up to 100 MB each, secure access, a fast and slick Webmail interface, access to your email via Web, POP3, IMAP, SMTP and more — see details below, and check out our preview screenshots.
Email features
Description
Secure connections
Access your email via encrypted connections (SSL)
Ad-free services
Runbox is a Premium service and completely free of ads and taglines.
Powerful Webmail
Our custom-made, advanced yet user-friendly Webmail makes email management more efficient.
Access Control List
Decide which IP addresses can and can't access your Runbox account, and see a list of the latest successful and failed login attempts.
Two-Factor Authentication (2FA)
Secure your account with 2FA which requires you to use your username, password, and a changing code.
Application Specific Passwords (app passwords)
Use app passwords to help secure services that can't use 2FA, such as IMAP, POP, SMTP, FTP and DAV services.
Use any From address
You can use any of your existing email addresses with Runbox because outgoing messages can be sent from any address you own.
Retrieve email from external email addresses
Download email from other email accounts and consolidate all your email in Runbox with unlimited POP retrieve links.
Virus filter
Runbox' powerful virus filter keeps you safe from malicious attachments.
Intelligent spam filter
Runbox' intelligent spam filter learns from your actions and becomes increasingly adept at keeping your Inbox clean.
Manual filters
Configure Runbox to sort incoming email to different folders, forward to other addresses, or block certain email by an unlimited set of custom criteria.
Support for any email client
Runbox is compatible with any email client such as Outlook, Thunderbird, Apple Mail, etc.
Access via Web, POP, IMAP, SMTP, and WAP
Access your email securely using the Runbox Webmail or an email client on a computer or mobile device.
Related Services
Description
Address book with import and export
Keep track of your contacts with Runbox' integrated address book.
File storage services with FTP access
Lets you store and edit your files online, using the web interface or an FTP client.
Calendar Service (CalDAV)
Lets you store your calendar items online and synchronize them across multiple devices. You can create events, recurring events, alarms and also invite other people to your events. In addition you can create reminders/to-do lists and use those in your favorite notes app.
Support Services
Description
Expert support
We help you with any email-related problem via our email, web, and chat support service.
Support community and forum
Get help from other Runbox users and join the community that helps shape the Runbox services.