The highlights of Runbox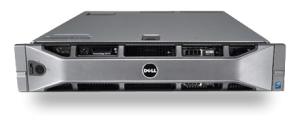 Runbox offers professional yet user-friendly services providing the power you need to manage your email, website, and domains efficiently, whether you run a business or want a reliable place to store your personal email and files.
Whether you just need one lightweight email account with basic functionality or a number of hosted accounts with full-featured domain hosting services, Runbox provides the flexibility and reliability you require.
Please see Email Services and Domain Hosting for details, and go to Price plans for our subscription rates.
---
Powerful and reliable
Our services are hosted on dedicated servers built specifically for processing and storing massive amounts of data, with built-in redundancy ensuring that your data is stored safely and securely. Relax with Runbox — let us take care of your email and data for you.
---
Professional management
All accounts include the Runbox Email Features, such as intelligent spam filtering, retrieval and consolidation of external email, and customized sorting and forwarding of messages after predefined criteria.
---
Integrated services
Control your Email Hosting, domain hosting, and web hosting services from one user-friendly interface. Runbox offers a unique and easy to use application letting you take charge of your online communication and presence.
---
Strong privacy protection
Runbox can ensure that your email privacy is protected when using our services. We enforce very strict privacy regulations as stated in our Terms of Service and Privacy Policy, which govern your usage of our services.
---
Spam and virus protection
Runbox utilizes a unique combination of virus and spam filters to keep your account free from malicious or unsolicited email. Our intelligent spam filter learns by your actions and becomes increasingly adept at catching spam before it reaches your Inbox.
---
Plenty of storage space
With email storage space up to 15 GB, extra file storage up to 1 GB, and a maximum message size of 100 MB, you won't have to worry about your Inbox running full or not receiving large messages. And if you do need even more space, you can of course upgrade as much as you want.
---
Universal access
Access your email securely from anywhere and with any client, via Web, POP3, IMAP, SMTP, WAP and more. Whether you use a PC with Outlook, a Mac with Thunderbird, or an iPhone, your email is always available.
---
Personal support
With Runbox you get help when you need it by knowledgeable people who can fix any email-related problem. We know how important email is to your business and we're ready to help with any problem or question you might have.
---
Green services
Our entire server park is hydro powered and we invest in green servers whenever possible. This reduces our energy consumption and ecological footprint, which benefits us, our customers, and our environment.